DEVELOP MORE CONFIDENCE
in front of the camera and
IMPROVE YOUR LOOK in photos
by headshot & celebrity photographer
VICTORIA MEDINA
SIGN UP for
PARTNER WITH THE CAMERA
your FREE 3-video training series!
Scared or nervous about having your picture taken?  Disappointed with how you look in photographs?  Follow these 10 simple steps to become more confident in front of the camera so you can get consistently better results!
"I use all these techniques with my professional clients."
- Victoria
Learn a FUNDAMENTAL TECHNIQUE to become more comfortable in front of the camera
Use a simple method to develop greater PRESENCE on camera
Learn how to develop greater CONNECTION with your audience
Develop your ability to COMMUNICATE a story through the camera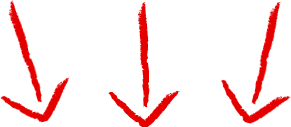 We value your privacy and would never spam you

---
Victoria Medina is an amazing photographer.

- Luis Salgado,

Broadway Dancer, Choreographer & Director
Your photos are beautiful.  You just capture moments with such beauty.

- Andrew Beall,

Broadway Musician & Composer
I work in Advertising/Marketing and Victoria Medina's Image Power is great for everyone.  If you are uncomfortable in front of the camera or you just want to take better photos there are techniques and lessons for everyone.  The course has a lot of information without being overwhelming.

- Iain Hamilton,

Art Director - Canada
I was very impressed with Victoria's knowledge on how to take a great photo.  Image Power – How to take control of your photographic image is an insightful program - for someone who has taught face-to-face classes for years I found it helped me get over the discomfit of being photographed.

- Heather Powell,

Flourishing People, Flourishing Food Gardens - New Zealand
Having your headshot taken can be a really scary thing, because first you're worried that it won't look like you and then you worry that it will look like you.  I had no reason to be nervous at all.  Working with Victoria was comfortable, it was easy and we got some good shots.  What more could you ask for.  Thanks a lot Victoria.

- Laverne Berry,

Entertainment Attorney
From the moment I decided to work with Victoria our Headshot session began. She guided me every step of the way from choosing the best clothes and colors to what I should begin to think about during the session. I had a great time and the results are nothing short of fantastic.  The shoot provided me with a huge, high quality selection of photos, and after uploading one of the new images to my LinkedIn profile, my connections exploded from 400 to 1200 over a four week period. Not only did I have 800 new connections, each and every one of them are solid leads.  I highly recommend Victoria and could not be more delighted with the results. Please go work with her. You will not only have a good time, you will also enjoy some serious results!

- Paul Ferreira,

CPA – President, Export Tax Management
I have known Victoria for several years, so when I was designing my website I was delighted to have her take the photographs for it. She has an uncanny ability to capture the spirit of the environment and the people she works with, and that was what I wanted. Victoria did not let me down as the photographs on my website now represent myself and my business in the very best way. She was just a joy to work with, and needless to say those images have received numerous compliments.

- Dr. Eddie Gorecki,

Energy Chiropractic
Victoria is a true professional and a master artist. I had so much fun. I did not even feel that kind of concern when having my photo taken. I have never met anyone who could make me feel so comfortable in front of a camera and I was a model. Contact Victoria for your headshot and have the best time.

- Schellie Mendes,

Investor Relations at Madison Ventures
Photography that captures certain points in time is a skill; those that capture emotions and memories is an art. Victoria's ability to capture our daughters true spirits and individual personalities is a real gift. We now have a beautiful montage of art photos of our daughters first years that we dearly cherish! Thank you Victoria – we couldn't be happier!

- Kim L.

---
We don't believe in overnight success or get rich programs – only in hard work, adding value, and serving others with excellence and constancy. Our programs are intended to help you reach your full potential and make a difference in the world. As stipulated by law, we cannot and do not make any guarantees about your ability to get results or earn any money with our ideas, information, tools or strategies. We don't know you and, besides, your results in life are up to you. Agreed? We just want to help by giving great content, direction and strategies that move you forward. All products and services by our company are for educational and informational purposes only. Nothing on this page, any of our websites, or any of our content or curriculum is a promise or guarantee of specific results or future earnings, and we do not offer any legal, medical, tax or other professional advice. You alone are responsible and accountable for your decisions, actions and results in life, and you agree not to attempt to hold us liable for your decisions, actions or results, at any time, under any circumstance. Anyway, all of our terms, privacy policies and disclaimers for this program and website can be accessed via the links below. It's all the regular legal mumbo jumbo but we feel transparency is important and we hold ourselves (and you) to a high standard of integrity. Thanks for stopping by. Until next time, capture the spirit of life with passion!